We have the dumpster rentals you need to get rid of that junk for good. At EZ Rolloff Containers, we specialize in bringing you the high-quality, reliable dumpsters you need to make your next project seamless. As a locally owned family business, you can trust that we care about our community and the people in it. We're proud to offer quality dumpsters, affordable pricing, and unbeatable customer service. We make the process of renting a dumpster easy and more convenient than ever.

We have several different dumpster rentals to choose from that are the perfect solution for all your projects - no matter how big or how small. From basement and attic clean-outs to landscaping projects and everything in between, you can count on our durable dumpster to help you take out the trash. As a local company that's dedicated to improving our community, you can rest assured that your waste is being disposed of properly and sustainably.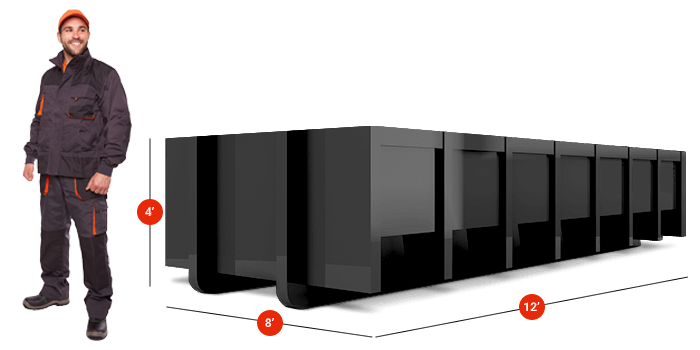 12 YARD DUMPSTERS
Capacity Equivalent: 4 Pick-up Loads
Ideal for household cleanup projects, including removal of old carpets, small furniture, toys and other household items. At just 4 feet tall, this dumpster is easy to load, too.
Book Online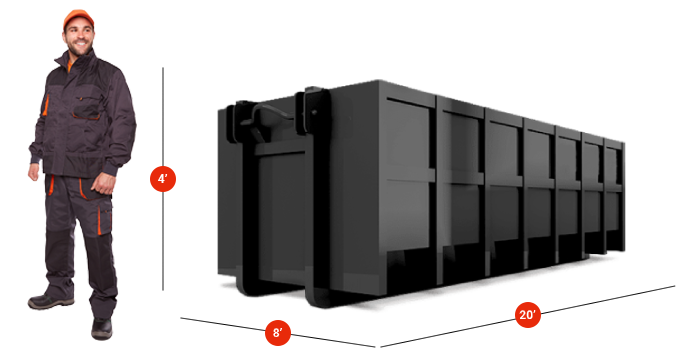 20 YARD DUMPSTERS
Capacity Equivalent: 6 Pick-up Loads
Great for yard cleadup, house clean up, and small remodeling projects. This dumpster offers a lot of room allowing you to remove a ton of junk all at once.
Book Online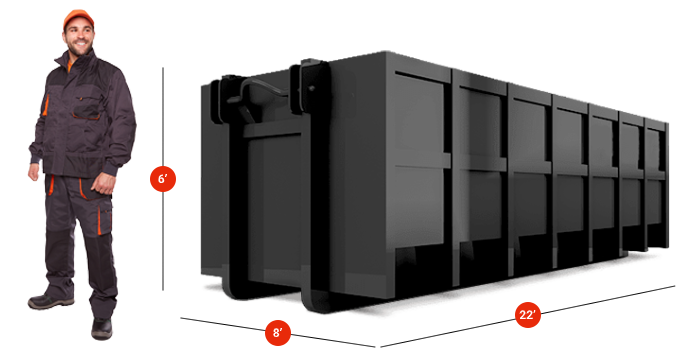 30 YARD DUMPSTERS
Capacity Equivalent: 8 Pick-up Loads
This dumpster is large enough for bigger remodeling project like bathroom renovations, or full attic and garage cleanouts. Great for bulky, heavy and large materials.
Book Online
Why Choose Us For Your Waste Management Needs?
When it comes to choosing a company to partner with for your dumpster rentals, you need a company that you can rely on - and that's exactly what you'll get when you choose us. We work hard to make sure that your next project goes smoothly and that you're able to get rid of the waste easily. Whether you're about to start that long overdue bathroom renovation or you're finally ready to tackle that overcrowded garage, we'll be there with the dumpster rental you need to complete the project.

Don't make the mistake of starting your project without first renting your dumpster! There's nothing more inefficient than moving junk twice. Luckily, renting a dumpster is simple and convenient thanks to our online ordering system. You can reserve your roll off dumpster rental anytime you're ready. Have questions? Our professional team is here to help you every step of the way.
We'll Pick Up Just About Anything!
Refrigerator Disposal
Mattress Disposal
Foreclosure Clean Outs
Construction Waste
Yard Waste Removal
Furniture Removal
Hot Tub Disposal
Garbage Removal
Appliance Removal
Trash Removal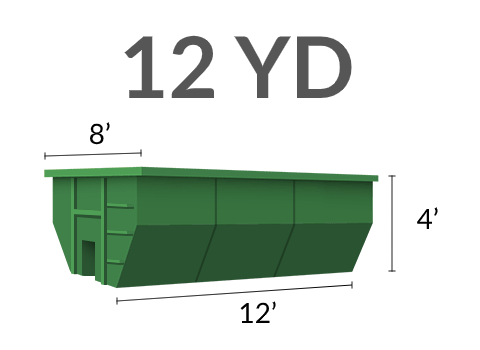 The Roll off Dumpsters You Need to Get the Job Done
Our heavy-duty 12 yard dumpster is the waste management tool you need to get the job done right. It's a mid-size dumpster that's not too big and not too small, making it ideal for everything from home projects, small business or residential jobs, and outdoor landscaping projects. Our dumpsters are durable, easy to load, and capable of handling just about anything you toss their way.
Call us today!
828-215-3988
EZ Roll Off Containers makes renting a dumpster so easy that you no longer have an excuse to drag your feet on that next project. You can rely on our team to deliver your dumpster rental on time and with the utmost respect for your property. We pay close attention to the details so that your project runs smoothly.

Use our online ordering system today to rent your dumpster. If you have any questions, we welcome you to reach out via call, text, or online inquiry and one of our specialists will be in touch to answer your questions and provide you with the information you need. We look forward to working with you!

Service Area
We are proud to serve the following communities: Asheville, Weaverville, Woodfin, Fairview, Candler, Biltmore Forrest, Arden, Swannanoa, Hendersonville, Fletcher, Mountain Home, Mills River, Horse Shoe, Etowah, Edneyville, Dana, Flat Rock, Henderson County, Buncombe County, Transylvania County, and all areas in between.
Service Area